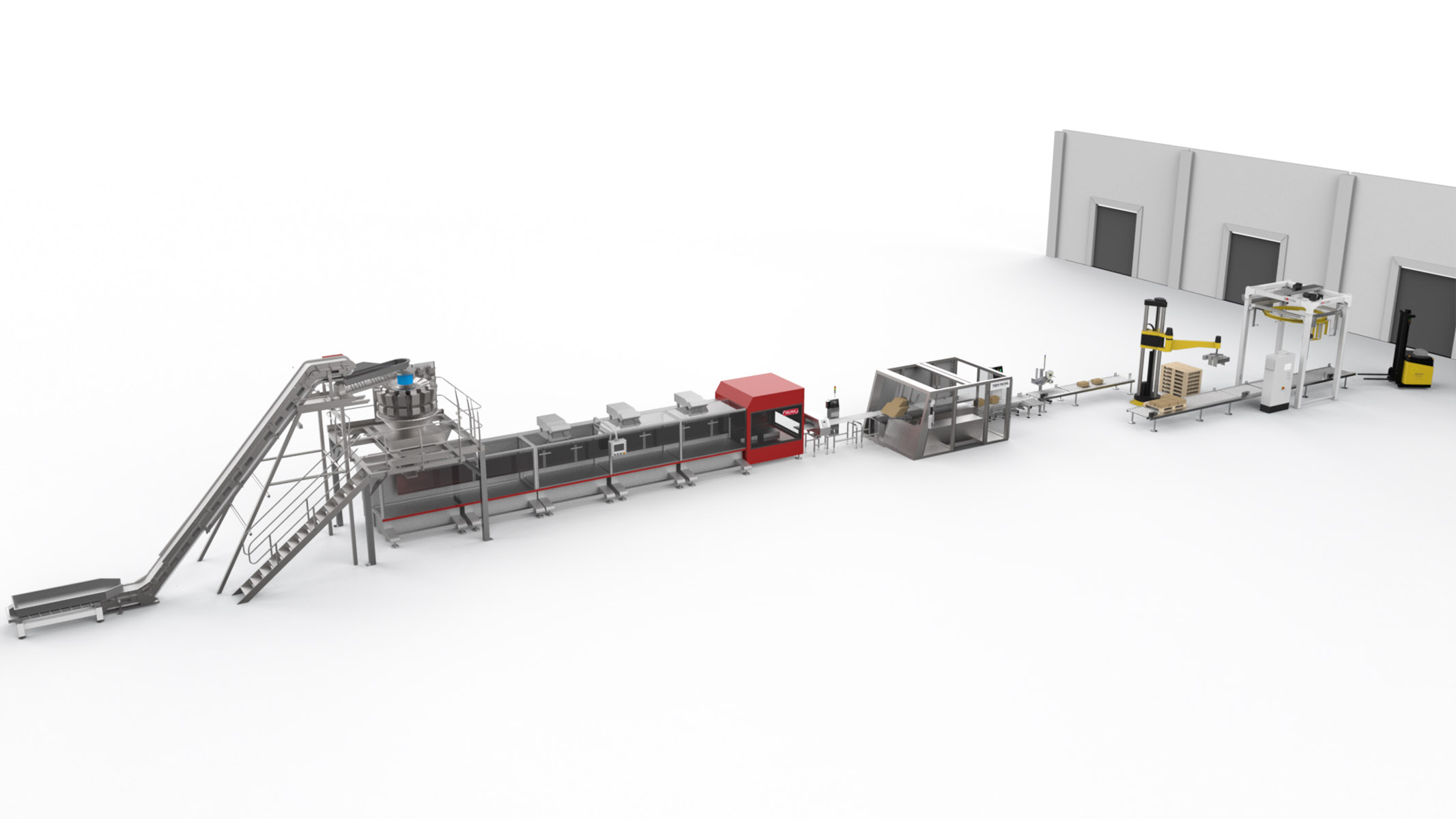 Czym są maszyny pakujące doypack?
Maszyny pakujące doypack to specjalistyczne urządzenia przeznaczone do wypełniania i zamykania tzw. opakowań doypack. Doypack to rodzaj opakowania, które jest w stanie stać samodzielnie dzięki specjalnej konstrukcji dna, a jego górna część jest przeważnie wyposażona w zamek strunowy lub inny system zamykający.
Jak działają maszyny pakujące doypack?
Proces pakowania z użyciem maszyn doypack zazwyczaj polega na kilku etapach:
Formowanie opakowania z folii;
Wypełnianie opakowania produktem;
Zamykanie opakowania, np. za pomocą zamka strunowego.
Zalety korzystania z maszyn pakujących doypack
Efektywność: Maszyny pakujące doypack oferują automatyczny i szybki proces pakowania.
Wszechstronność: Mogą być używane do pakowania różnorodnych produktów, od płynów po artykuły sypkie.
Zrównoważone opakowanie: Opakowania doypack mogą być bardziej ekologiczne niż te tradycyjne, zwłaszcza gdy są produkowane z materiałów biodegradowalnych.
Estetyka: Doypack to atrakcyjne opakowanie z perspektywy konsumenta, co może wpłynąć na decyzje zakupowe.