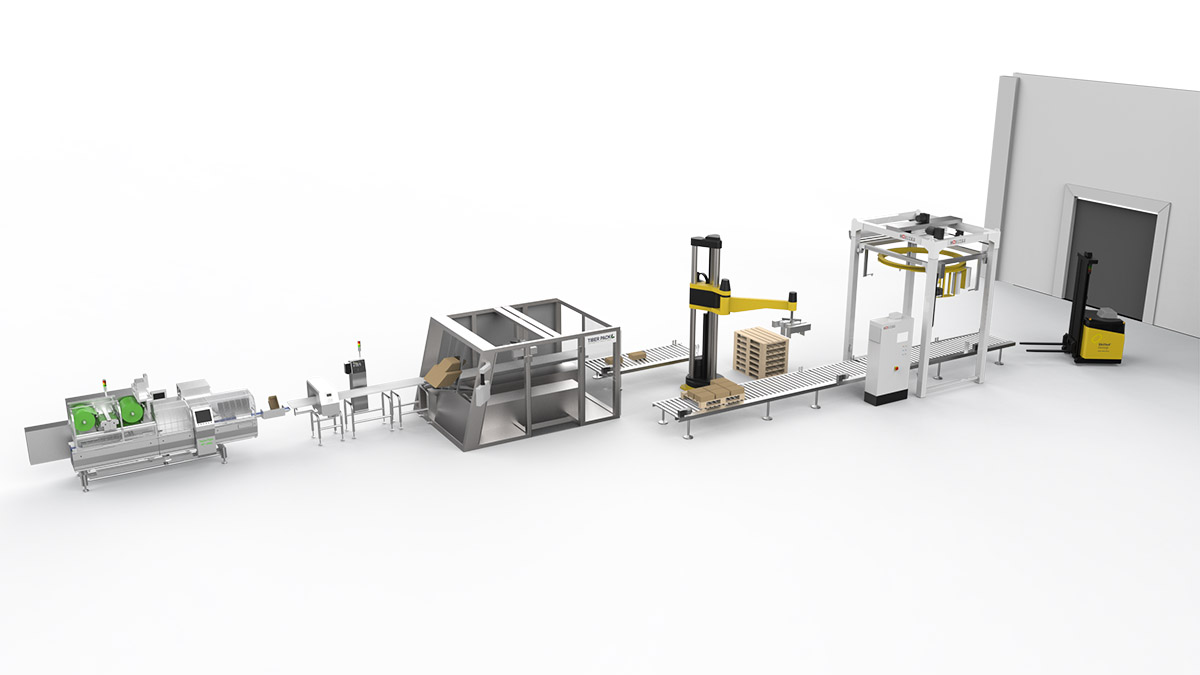 Czym są maszyny flow-pack i jak działają?
Maszyny flow pack, inaczej nazywane maszynami do pakowania w systemie flow-pack, są to urządzenia służące do hermetycznego pakowania produktów w folię, tacki, kartony czy różnego rodzaju opakowania płaskie. Proces polega na owinięciu produktu w folię, która następnie jest zgrzewana w miejscach styku, tworząc szczelne opakowanie. Maszyny flow pack są zwykle wykonane z wysokiej jakości materiałów, co gwarantuje ich trwałość i odporność na korozję. Składają się z kilku kluczowych komponentów, takich jak jednostka zgrzewająca, system transportujący oraz jednostka sterująca.
Zalety maszyn flow pack
Higiena: Dzięki hermetycznemu zamknięciu, produkty są chronione przed zanieczyszczeniami zewnętrznymi.
Oszczędność: Umożliwia efektywne wykorzystanie materiałów opakowaniowych.
Wszechstronność: Może być używana do pakowania różnorodnych produktów, od żywności po przedmioty przemysłowe.
Automatyzacja: Umożliwia automatyczne i szybkie pakowanie produktów.
Zastosowanie maszyn flow pack
Przemysł spożywczy: do pakowania pieczywa, słodyczy, mięs i wielu innych produktów.
Farmaceutyczny: dla małych artykułów medycznych i lekarstw.
Kosmetyczny: dla próbek produktów, kosmetyków i wielu innych rzeczy.
Elektronika: do pakowania małych elementów, takich jak baterie czy kable.
Dlaczego warto zainwestować w maszyny pakujące flow pack?
Inwestycja w maszynę pakującą flow pack to przede wszystkim gwarancja szybkości i efektywności procesu pakowania. Dzięki automatyzacji, przedsiębiorstwa mogą znacząco zwiększyć swoją produktywność, jednocześnie zapewniając wysoką jakość opakowania. FenixSystems jest jednym z liderów w branży maszyn pakujących, oferując zaawansowane technologie i niezawodne rozwiązania. W skład asortymentu sklepu wchodzą również m.in.: owijarki, przenośniki elewacyjne, wagi kontrolne. Wybierając FenixSystems, inwestorzy mogą liczyć na profesjonalne doradztwo, wysoką jakość wykonania oraz pełne wsparcie po zakupie.